Book Cheap Egyptair Flights

EgyptAir is the flag carrier airline of Egypt and one of the world's pioneer airlines. The national carrier connects Egypt to the world from its main hub at Cairo International Airport. The airline operates its flights to more than 75 destinations in the Middle East, Africa, Asia, Europe, and the Americas. EgyptAir is a member of Star Alliance, the Arabesk Airline Alliance, and the Arab Air Carriers Organization. EgyptAir serves 81 destinations; 12 in Egypt, 19 in Africa, 20 in the Middle East, 7 in Asia, 21 in Europe and 2 in the America.
| | |
| --- | --- |
| IATA Code | MS |
| ICAO Code | MSR |
| Headquarters | Cairo, Egypt |
| Airline Hubs | Cairo International Airport |
| EgyptAir Mission | Create value for our customers, employees, owners & stakeholders |
| EgyptAir Fleet | 81 |
| EgyptAir Online Check In | EgyptAir web check in can be accessed 48 hours before departure, and stays open till 90 minutes before flight's scheduled departure time. |
EgyptAir Discount Airfare Offers & deals
Get your tickets booked at the earliest. 720 EGP OFF on EgyptAir flights using Promo Coupon code 'MARHABA'.
With Rehlat.com.eg, you can make EgyptAir flight ticket booking online for both one way journey or get round trip tickets booked. You can pay securely for your EgyptAir flight ticket through the multiple payment options available.
Why wait till last minute? It's better to get your flight tickets confirmed and get the EgyptAir Air PNR number in your hand before you board.
Subscribe to our newsletter and never miss an EgyptAir flight offers & deals again.
EgyptAir Reviews
Voted
4

/

5

Based on

6

Reviews

About Airline
Check in & Flight Status
Baggage Information
Food & Beverages
About EgyptAir
EGYPTAIR is the national airline of Egypt and is a proud member of Star Alliance network, the largest airline alliance in the world. The airline has come a long way since its inception and is still offering cheap flight tickets to many popular destinations and a good value for in-flight services.
EgyptAir Popular Destinations Flight Schedules
EgyptAir Code Share Partners
EgyptAir has codeshare partners with many airlines to ease flying for its guests and connect to more destinations. EgyptAir has codeshare partnership with below airlines:
EgyptAir Inflight Services
EgyptAir values its customers and this can be experienced with the host of services on-board. EgyptAir services start from the time you book your flight and end only after you reach your destination.
Take rest and get pampered at EgyptAir's well designed airport lounges

Shop from EgyptAir Duty-free in-flight shopping

Be online with in-flight WiFi

Relish the exquisite food and beverages on board

Stretch your legs with the extra leg in space available

Read the in-flight magazine "Horus"

Expectant mothers and senior citizens receive special care

Pets are allowed
EgyptAir In-flight Entertainment
Sit back and enjoy your EgyptAir flight with the vast selection of movies and televisions shows from around the world. EgyptAir in-flight entertainment has movies, videos, and songs for all its guests. Kids have special animated and cartoon movies and programs.
FAQs for EgyptAir Online Booking
How to find cheap flight tickets online for EgyptAir?
Book EgyptAir economy class ticket to experience the best of flying at the cheapest flight ticket prices. Other tips to get Egypt flight ticket booking online for lowest airfares are:
Book at least 54 days before journey

Book flight ticket for off peak season

Subscribe to Rehlat newsletter to get deals and offers updates regularly

Book connecting flights if you can because they come for less price than the direct EgyptAir flight tickets
Can I avail the online check in if I have for EgyptAir flight booking done online on Rehlat?
Yes, you can. Every guest with confirmed flight booking is allowed to proceed with online check in. The guest must have EgyptAir PNR number or booking reference number to avail online check in.
What are the booking classes available for EgyptAir booking?
Guests can do flight booking for Business and Economy class. EgyptAir booking for Business class comes with luxurious features and costs more than economy class booking.
Are there any EgyptAir flight offers available?
Rehlat updates its Deals page with offers from EgyptAir regularly. Keep checking for best EgyptAir offers and last minute deals.
Do I get food free with my EgyptAir flight booking?
Yes, EgyptAir offers free food for every passenger on all its domestic and international flights. For more information, check the EgyptAir Food & Beverages section on Rehlat.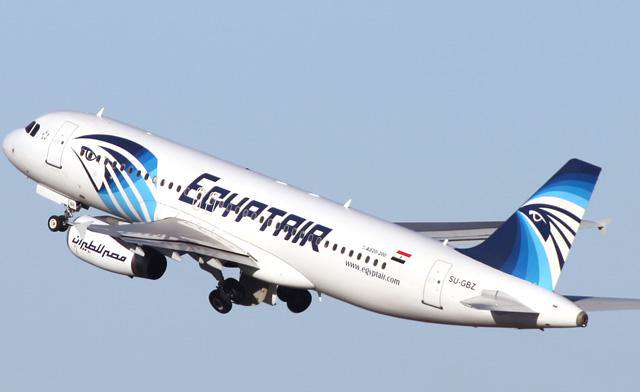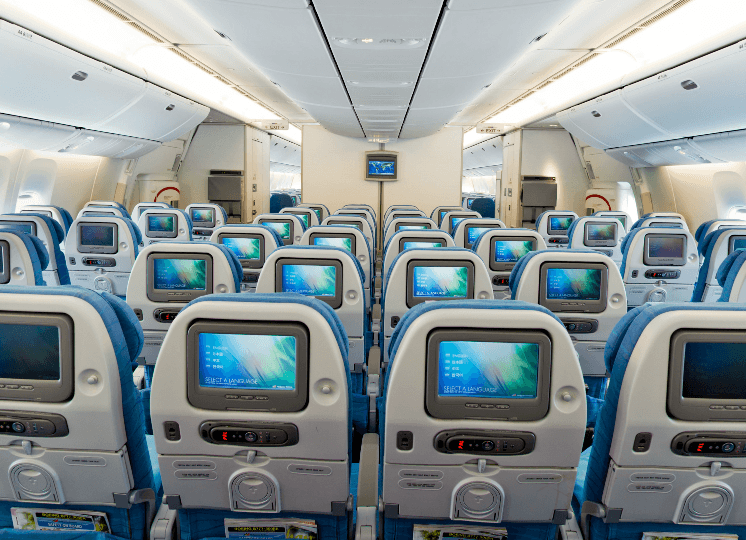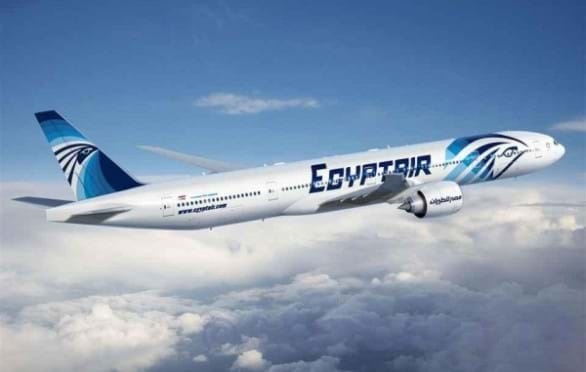 Why Book EgyptAir Tickets Online on Rehlat?
The website is available in both English & Arabic

1000+ airlines covering 1 lakh+ destinations worldwide

Multilingual customer support

Unbeatable airfares accompanied by exclusive discounts and last minute flight deals

Paying for ticket in local currency (Kuwaiti Dinar, Saudi Riyal, Emirati Dirham, Bahraini Dinar, Egyptian Pound, and much more)

Range of payment options Knet, Credit card, Debit card [Master card and Visa], Cash U and Sadad)

1 million+ happy customers
Book your Egypt Air flights at lowest price with rehlat.com.eg.
Egyptair to begin flights to Hong Kong in September:
Chief of Egyptair Holding Company, Ahmed Adel stated on Sunday that the company would commence new flights to Hong Kong City starting from September 17. Egyptair will operate two weekly flights into Hong Kong through Bangkok city in Thailand on Mondays and Fridays at 23:10 pm. The flights will use the companies airplane 300/330. Source : Egypt Independent

EgyptAir Check In
EgyptAir online check in opens 48 hours before scheduled flight departure and closes just 90 minutes prior to flight departs. However, EgyptAir online check in service is available at limited airports only.
Steps to do EgyptAir Online Check In
Enter your name, your code for boarding, and an identification which can be the EgyptAir PNR number or the booking reference.

Select seats for all the booking made under the allocated EgyptAir PNR number or booking reference.

Print your boarding pass and your EgyptAir online check in is done.
For airport check in, guests should arrive at least 3 hours before for international EgyptAir flight booking and 2 hours before for domestic booking.
EgyptAir Flight Status Updates
Passengers with confirmed EgyptAir flight booking can check their booked EgyptAir flight status update with ease by just entering the flight number or flight route.
EgyptAir Baggage Allowance
EgyptAir baggage allowance differs as per booked travel class. For eg: Guests with EgyptAir flight booking for first and business class can enjoy baggage allowance upto 32 kgs/per piece in check in and can carry 2 bags of 8 kgs in the cabin.
EgyptAir baggage allowance for economy class is 23 kgs of 1 piece in check in and 1 bag of 8 kgs in the cabin.
EgyptAir Baggage Allowance policy doesn't allow to carry the below listed items:
Samsung Galaxy Note7

Compressed gasses (flammable, non-flammable and poisonous) such as aerosols, camping gas.

Explosives, ammunitions, fireworks and flares

Lighter, matches, paints, thinner

Irritants

Knives, daggers, swords, etc.

Oxidizing material like bleaching powder

Radioactive material
Note: This list is just an indicative. The actual list may vary, considering the route you have done your EgyptAir flight booking for.
EgyptAir Food & Drinks
Every individual EgyptAir flight ticket comes with the free meal. The airline has their own catering and the same food is served on all flights. EgyptAir meals are all Halal as per Islamic dietary requirement.
There are special meals too which cater to certain food requirements like you can order the diabetic meal or the Hindu meal. There is Kosher, Reduced Fat and Salt, Seafood, Infant, and complete Vegetarian meal too. These special meals can be ordered 24 hours before the scheduled flight departure time.