Cheap Flights to Columbus
Flights to Columbus
Columbus is the capital city of Ohio. The city is located in central region of Ohio and is the home for numerous educational institutions and research centers. The city has been ranked as "Highest in Visitor Satisfaction in the Midwest" by J.D. Power in 2016. Find out the exclusive deals on Columbus flights and experience the world-class services and warm hospitality on all leading international airlines. Take a flight to Columbus on Rehlat - One of the fastest growing online travel companies in the Middle East. Save huge with Rehlat's deals and special fares on Columbus online flight bookings.
Things to Do & Popular Places in Columbus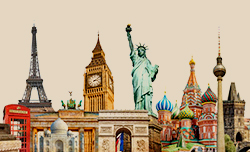 Don't Miss Columbus Attractions
Columbus city has five districts including, Downtown, University Area, Northwest Columbus, Northeast Columbus, and South Columbus. Each district of the city has numerous visiting places and outdoor activities. Downtown is the majestic place in the city with abundant entertainment and cultural opportunities. Ohio Statehouse, COSI, Columbus Museum of Art, Santa Maria, studios on High Gallery, PM gallery, Goodale Park, Doo Dah Parade, and Scioto Mile are few sites from its vast list. Northwest district has the historical society Columbus Crew Stadium, Ohio Village, and Ohio historical center. Northeast district has marvelous sculpted gardens at the Franklin Park Conservatory.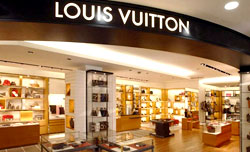 Best Shopping Malls
The capital city has a great array of shopping opportunities. There are plentiful of shopping malls and stores ranging from up-scale to cheap, in each of its districts. Numerous stores are sprawled throughout the city, offering international brands and latest fashions. The city Columbus City Center, the Short North, the North Market, Wholly Craft, and Hey Diddle Children's Clothing Boutique are the prime shopping destinations in the city. Conversely, there are numerous local boutiques and souvenirs.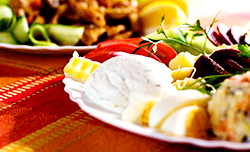 Food and Dining in Columbus
The largest city has massive number of restaurants serving wide range delicious food, ranging from high end to low cost. Columbus Public Health Department will thoroughly inspect the eateries, public pools, spas, tattoo parlors, and food markets to ensure the safety. Each restaurant will be given a color code by the health department such as, green, red, yellow, white. Recently inspected restaurants will get the Green. You need to re consider your choice before entering in to other color coded restaurants. The kitchens of the restaurants will cover Asian, Middle Eastern, European, and American delights. Columbus owns the exuberant nightlife. There are myriad taverns and bars sprawled throughout the city.
Transportation in Columbus
The COTA bus service is the public transit option available in the city, which are very frequent and covers most of the prime places. Finding a parking place is very easy, if you are travelling through car. Taxi is the least option you can chose here, as the buses are conveyable to most of the desired destinations.
Airport Information Columbus
Port Columbus International Airport (IATA: CMH, ICAO: KCMH, FAA LID: CMH) is located 10 kilometres away from the city Columbus. Around six million passengers travel through this airport each year and the city airport serves flights to both domestic and international destinations. Nearly 4000 flights depart from this airport every week. Golf shop, book shop, sweet shop, toiletries shop, ATMs, lost and found service, business centre, currency exchange, fax, copiers, postal facilities, conference rooms, flight insurance, fast food restaurants, golf-themed restaurants, bars, medical facilities, wheelchair facilities and information desk are the facilities offered by the Port Columbus International Airport.
Local Transportation To & From Columbus Airport
Taxis, rental cars and hotel shuttles are the means of transportation from the Port Columbus International Airport. Public buses has a stop at the airport. Cabs are very expensive, which costs about 25$ per ride from the airport.
Popular Airline Routes
Columbus Airport AddressJohn Glenn Columbus International Airport,
4600 International Gateway,
Columbus,
OH 43219,
USA
Ph: +1 614-239-4000
Scroll