Flights to Basra
Basra is the third largest city of southern Iraq, located on the Shatt al-Arab river. It is one of the beautiful cities in Iraq and is known as the Venice of the Middle East. Kuwait is the nearest country to Basra. From historical sites to cultural attractions, explore the exhaustive list of all other local attractions in Basrah. Discover new places to see and unique things to do nearby Basra.  Can't wait to discover Basrah by yourself? Well, create a Basra itinerary today and book your flight tickets at Rehlat and grab incredible offers & deals on your Basra flight bookings.
Things to Do & Popular Places in Basra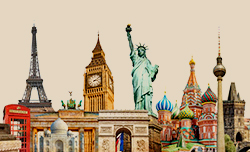 Don't Miss Basra Attractions
Basra has several important must visit marvels. 'The old mosque of Basra' is one of the oldest and first Mosques in Iraq, which is built 14 centuries ago. House of the poet BadrShakir al-Sayyab,Sayyed Ali al-Musawi Mosque, oldest theme park BasrahLand, Corniche al-Basra Street, and Hanna-Sheikh bazaar are the major places to get around in the city. Palm tree forests are the other attraction of the city. Don't miss out on these amazing sights at Basrah.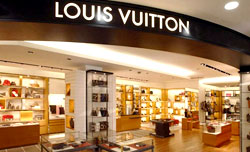 Best Shopping Malls
Do not expect much when it comes to shopping in Basra. There are small souqs and bazaars in the city. Indian market, Corniche al-Basra are the two major places to buy the traditional items. The shopping malls in Basra are: Basra Times Square, City Centre Mall, Family Mall (Erbil), Al Mansur Mall (Baghdad), and Mazi Plus Mall (Duhok).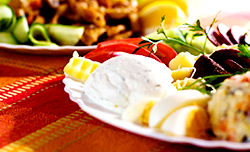 Food and Dining in Basra
There is only one five-star hotel 'Basra International Hotel' in the city. Tiny restaurants in the city will serve you the local Iraqi and Arabic cuisines. Nightlife in the city is almost nothing. There are no pubs or night clubs in the city.
Transportation in Basra
Local taxies and minibuses are the major transport options to get around in the city. You can also use rails to travel from one place to another place in Iraq. However, the only route currently in operation is between Baghdad and Basra.
Basra Airport Information
Basra International Airport is the second largest airport in Iraq. After enduring continual wars, Airport is now under renovation and rarely used for the domestic purpose. It is mainly used by the Military forces during and after the war. The airport is located in the southern area of Basra.
Local Transportation To & From Basra Airport
Travelers can hire a taxi to reach out Basra International Airport quickly. Minibuses and local cabs are also available to travel from the city to the airport.
Popular Airline Routes
Basra Airport AddressBasra International Airport
PO Box 23006,
Basrah,
Iraq
Scroll