Cheap Flights to Stockholm Airport
Flights to Stockholm
Stockholm is arguably Scandinavia's most regal, intriguing, and cutting-edge city. The Swedish capital is a cool Nordic beauty with a dramatic backyard, which sits across 14 islands on the sparkling waters of Lake Mälaren. You'll discover that urban can be natural and historic during your visit to Stockholm. Book your Stockholm flight tickets at Rehlat – One of the fastest growing online travel company in the Middle East. Sign up for newsletter now and get exciting deals right in your inbox.
Things to Do & Popular Places in Stockholm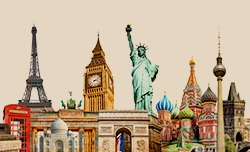 Don't Miss Stockholm Attractions
The list of things to do in Stockholm could be made endless, and there are over a hundred attractions to choose from. You'll find the legendary 17th-century Vasa warship at the Vasa Museum and a petting zoo at the open-air Skansen Park amid the woods of Djurgården. Visit works by Picasso and Dalí free of charge at the Museum of Modern Art at Skeppsholmen Island. Next stroll toward the Royal Palace and into the narrow lanes of the medieval Old Town.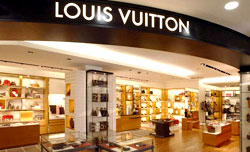 Best Shopping Malls
Design and Swedish fashion remains cutting edge in Stockholm. Artistic glass pieces by Kosta Boda and Orrefors can be found in the Old Town's twisting lanes, and up-and-coming interior design at Designtorget. Seek out one-off fashion and vintage wear in the SoFo district's little boutiques, and Swedish designer brands in the NK department store and lavish Sturegallerian mall.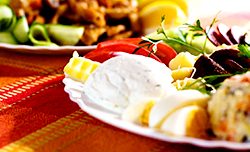 Food and Dining in Stockholm
Food is expensive in Stockholm, and there are an estimated 1,500 restaurants and bars in the city. So you'll have plenty of choices to eat. Djurgården is the city's favorite spot for both indoor and outdoor evening events. Visit Stockholm's jazz venues and nightclubs, some of which stay open until 3 or 4 in the morning.
Transportation in Stockholm
Public transport in Stockholm consists of metro, bus, regional/suburban rail, light rail, tram and archipelago boat operation in Stockholm County, Sweden. The bus and rail is operated by Storstockholms Lokaltrafik SL. The airport rapid public transport systems are handled separately though, with Flygbussarna providing airport bus services, and Arlanda Express an airport train service.
Stockholm Airport Information
Stockholm Arlanda Airport is an international airport located in the Sigtuna Municipality of Sweden. It is the largest airport in Sweden and the third-largest airport in the Nordic countries. The airport is located within Stockholm County and the province of Uppland. Stockholm Arlanda Airport is the larger of Stockholm's two airports. Stockholm Arlanda serves as a major hub for NextJet, Scandinavian Airlines, and Norwegian Air Shuttle.
Local Transportation To & From Stockholm Airport
Stockholm-Arlanda Airport is located 40 kilometers (25 miles) north of Stockholm City. The Arlanda express train takes you from Arlanda Airport to the city center. The platform is easily accessible, underneath the arrival terminals. Flygbussarna Airport Coaches depart every 10-15 minutes between Arlanda Airport and the City. Terminal Commuter trains to Stockholm depart twice an hour from Arlanda Central Station in Sky City.
Stockholm Airport AddressStockholm Arlanda Airport,
190 45 Stockholm-Arlanda,
Sweden
Phone: +46 10 109 10 00
Scroll