Flights to Kuwait
Rehlat – one of the fastest growing travel websites in the Middle East, offers wide range of cheap flights to Kuwait including one-way or round trip as well as provides daily schedules & information on non-stop flights to Kuwait. Choose from the best selection of low cost flights to Kuwait from all around the world. Find dozens of travel deals and cashback offers only with Rehlat.


Things to Do & Popular Places in Kuwait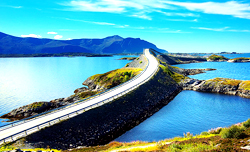 Don't Miss Kuwait Towers
Kuwait includes a vast number of marvelous architectural and sightseeing places. Known for its Kuwait Towers, the city has other major attractions like Liberation Tower, the artifacts at the National Museum, the stunning beauty Failaka Island, and the cherry and joy time at the Entertainment City, Amusement and Recreational Parks.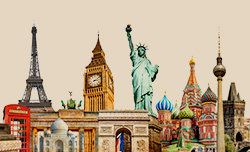 A Tryst with History
From ancient to religious attractions, Kuwait has a wide range of historical sightseeing's include Souk Sharq, Seif Palace, Kuwait's Grand Mosque, Parliament of Kuwait, Jahra Gate, Shamiya Gate and Kuwait National Museum. There are plenty of other attractions in Kuwait, where you can learn much more interesting facts about the country.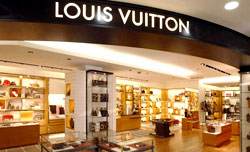 Best Shopping Malls
The city is equipped with some best shopping malls such as the Sultan Center, the Avenues, Lulu Hypermarket, Souq Sharq, ACE Hardware and Al-Fanar Complex. For a different shopping experience, take a cool stroll going to Marina World, Gold souks, Traditional Open Air, Friday Markets, Salhiya Complex, Souk Sharq, and Villa Moda in Kuwait, as these malls are excellent places for shopping.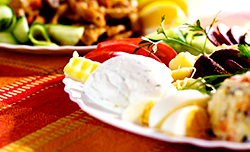 Food and Dining in Kuwait
Kuwait is most popular for traditional Kuwaiti diet, which includes typically served grilled, Biryani, Balaleet, Bayt elgitta, Gabout, Gers ogaily, Ghuraiba, Harees, Jireesh, Khabees, Lugaimat and Machboos. Most of the people enjoy their evenings shopping in the souks and malls, dining, relaxing and chatting in restaurants and open-air coffee shops.
Book Cheap Flight to Kuwait with affordable fares to Kuwait City. The quick and easy way to find the lowest fares on tickets to Kuwait Flights.
Popular Airline Routes
Kuwait Airport AddressKuwait International Airport
Airport Code: KWI
Gazali Expressway
Kuwait
Ph: +965 2431 9829
Scroll