Cheap Flights to Saskatoon
Flights to Saskatoon
Saskatoon is a city in central Saskatchewan. Saskatoon is favorably located along the South Saskatchewan River. The city is home to the University of Saskatchewan. Take a flight to Saskatoon to explore its indigenous culture. Get your Saskatoon flight bookings done on Rehlat and experience the budget trip with its amazing bookings fares. Rehlat is one of the fastest-growing online travel company in the Middle East. Sign up for Rehlat's newsletter and be the first to grab the latest deals and special fares on every flight booking.
Things to Do & Popular Places in Saskatoon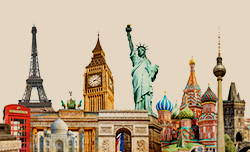 Don't Miss Forestry Farm Park
During your trip to Saskatoon, you shouldn't miss visiting the Forestry Farm Park and Zoo. You can visit a farmhouse, picnic site, fishing pond, Kinsmen Express Zoo Train, Meditation Garden, zoo and much more in the Forestry Farm Park and Zoo. The other tourist attractions of the city include Wanuskewin Heritage Park, Kinsmen Park, Children's Discovery Museum, Remai Modern, Ukrainian Museum of Canada, Diefenbaker Park and much more. Rides at Kinsmen Park can't be beaten if you have young children.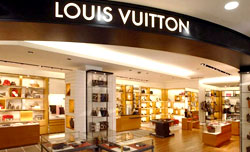 Best Shopping Malls
Saskatoon is a great destination for shopaholics. You can find a great of shopping malls in the city. Midtown Plaza is one of the most convenient places for tourists. It is the largest mall located in the downtown, and it has more than 130 stores and services. Tourists can find everything from jewelry, pottery, crafts, specialty items, gifts and much more. For your day-to-day needs, tourists may head to supercenters located at Preston Crossing, Blairmore or Stonegate.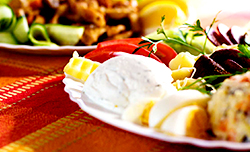 Food and Dining in Saskatoon
You can find a fantastic foodie scene in the Saskatoon city. Experience the unrivaled dining in the city. Its creative dishes are prepared from the locally produced ingredients. Tourists can taste from authentic cuisines of Mexican, Burmese, Jamaican, Thai, Indian and much more. A number of restaurants are sprawled throughout the city among which few of the featured restaurants include Cactus Club Café Saskatoon, Ayden Kitchen & Bar, Mano's Restaurant & Lounge, Saskatoon Station Place, The Keg, Saboroso Brazilian Steakhouse, The Rook & Raven Pub and much more. Plenty of nightclubs, bars, pubs, lounges are available to enjoy the energetic nightlife.
Transportation in Saskatoon
Saskatoon Transit operates regular and express and serves most of the city. Tourists/locals can call the 'Phone & Go' line (975-7500) to know information about the routes. Saskatoon is a bicycle-friendly city. Cyclists will enjoy while exploring the Meewasin Valley Trail located along the Saskatchewan River.Taxis are other option to explore the city. Taxis are easy to find but a little bit pricey compared to other transportation types.
Saskatoon Airport Information
Skyxe or Saskatoon John G. Diefenbaker International Airport (IATA: YXE, ICAO: CYXE) is located in the city of Saskatoon, Saskatchewan. The airport is served by passenger, courier and air freight operators. The airport has nine passenger bridges, three ground loading positions, 32 check-in points and a customs/immigration arrivals area. The airport operates different seasonal and cargo flights to various destinations.
Local Transportation To & From Saskatoon Airport
The airport can be reached by different number of transport options such as taxis, limos, rental cars, shuttles or buses. Saskatoon Transit (Route No 12) connects the downtown and the airport. Taxis, rental cars, and limousine services are the other options to reach the airport. Few hotels offer shuttle services.
Saskatoon Airport AddressSaskatoon John G. Diefenbaker International Airport,
2625 Airport Dr,
Saskatoon,
SK S7L 7L1,
Canada,
Ph: +1 306-975-8900
Scroll