Flights to Sydney
Sydney is the largest and most cosmopolitan city in Australia. Sydney is state capital of New South Wales. It is reputed as one of the most beautiful city in the world to explore. Take a flight to explore the beauty of the city. Get your bookings done on Rehlat and experience the low-cost travel. Rehlat is the fastest-growing online travel companies in the Middle East. Sign up for Rehlat's newsletter and stay updated with its amazing deals and discounts.
Things to Do & Popular Places in Sydney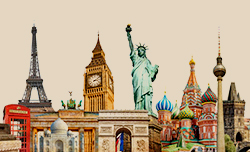 Don't Miss Sydney Attractions
Sydney is home to numerous museums, restaurants, and historical sites. The Sydney Harbor Bridge and Sydney Opera House are the two popular landmarks of the city. The heart of the city hosts famous buildings and structures worth a visit. There are numerous opportunities to watch birds, the occasional kangaroos in the national parks. The Sydney Harbour Bridge, the Sydney Opera House, darling Harbour, Sydney Olympic Park, Luna Park, Sydney Tower, St. Mary Cathedral, and Royal Botanic Gardens are the popular attractions of the city.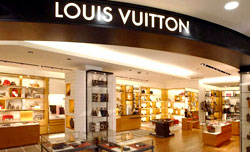 Best Shopping Malls
Sydney offers unique shopping experience for visitors. Its major fashion brands make the inner-city as one of the world's finest cities to shop. Sydney is famous for best fashion and design markets. Sydney is home to a number of shopping malls, street wear stores and ultra-modern shopping arcades. Most of the stores will accept VISA/Mastercard credit cards. It's better to carry cash since some smaller shops will accept only cash. Generally, American Express is accepted everywhere.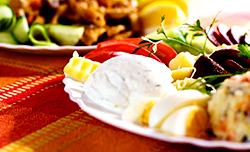 Food and Dining in Sydney
Experience the amazing dining in Sydney. Tourists shouldn't miss tasting the range of Australian cuisine such as Hamburger with the Lot, Kangaroo meat, Sausage roll, Dim sim, Musk sticks, Australian barbecue, Violet Crumble, Spaghetti Bolognese, Tim Tam, Weet-Bix, Cherry Ripe, Fairy bread, Fish and chips and Macadamia nuts. Food lovers can find several international cuisines like Italian, Mediterranean, Indian, Thai and Arabian. Sydney is a perfect place to enjoy memorable nightlife in clubs, bars and restaurants throughout the year.

Transportation in Sydney
You can find wide variety of local transport such as buses, taxis, trains and ferries to travel all around Sydney. It also operates Ferries to make a trip around stunning Sydney Harbour, which covers an area of 37km stretch of water from Manly to Parramatta. A number of trains are available to travel from Sydney to neighboring cities at reasonable price.
Sydney Airport Information
Sydney International Airport is well known as Kingsford-Smith Airport. The airport is situated 8 km from south of the city centre, in the suburb of Mascot in Sydney. It is considered as one of the busiest Airport in the country, which serves several million passengers throughout the year. The airport is major hub for Jet star Airways, Qantas, Regional Express Airlines, Virgin Australia and Tiger air Australia. This airport serves more than 46 domestic and 43 international destinations directly.
Local Transportation To & From Sydney Airport
Passengers can find a large number of local transport options to reach the city from Sydney International Airport. Passengers can choose any of transportation options like car, taxis, rideshare, train, and airport shuttle to reach airport.
Popular Airline Routes
Sydney Airport AddressSydney international Airport,
IATA Code: SYD
Sydney NSW 2020,
Australia
Ph: +61 2 9667 9111
Scroll